Le Mans and Nürburgring accommodation options just got a lot more luxurious, as we launch our Platinum Lodges
The live motorsports experience has reached a new level of onsite comfort with the unveiling of our most premium accommodation to date.
Rather than booking a hotel near Le Mans, why not test drive our brand new onsite Platinum Lodges, by our sister company, Motorsport Travel Destinations? Enjoy all the comforts of a hotel within walking distance of the famous Circuit de la Sarthe track.
Exclusive to Motorsport Travel Destinations, these new additions to the 2023 motorsport season will also be available at the Nürburgring 24h race.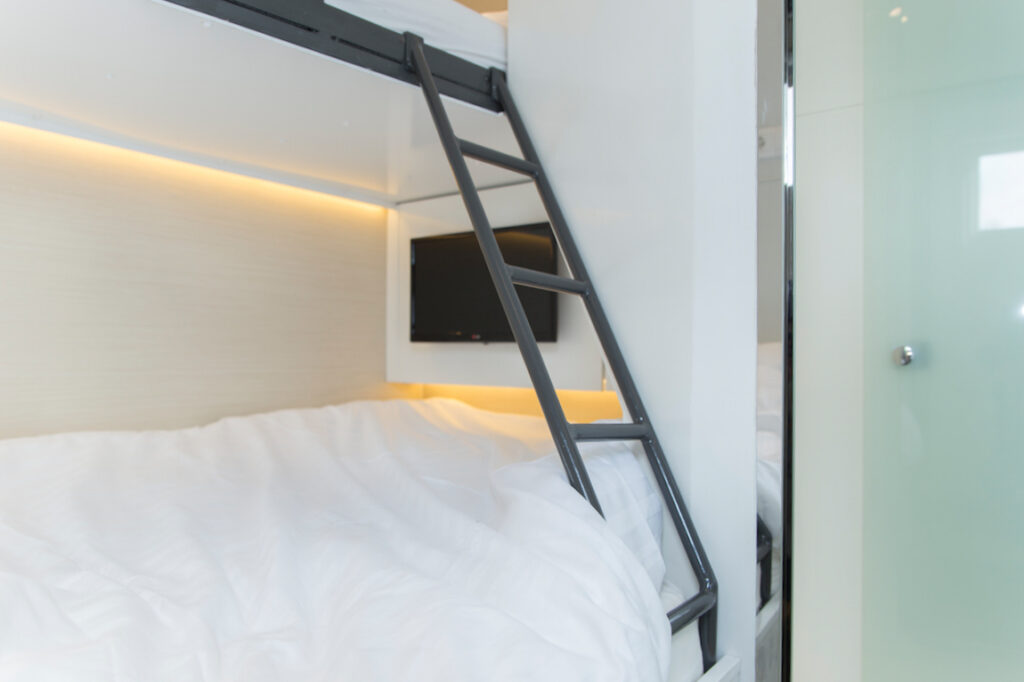 A step up from our pop-up hotels, these luxury lodges treat race goers to a TV, an ensuite and an extra bed. All of these are huge upgrades considering the accommodation is still within the parameter of the circuit, just a walk from the track.
What do Platinum Lodges offer?
Don't fancy squeezing into a tent at the end of a long day of endurance racing? Glamping looking a little less "glam" than it used to? Not thrilled by the prospect of sharing a bathroom but still want to be able t0 walk to the track?
It sounds like a Platinum Lodge is the ideal option. In the Lodge, you can expect:
2 beds (1 double & 1 single)
TV screen
Ensuite bathroom
Free Wifi
Storage
Climate Control
Multiple power sockets
24h security
Soundproofed walls
Keycard entry
Proximity to track
Which events will have Platinum Lodges?
There are currently three motorsport events that offer the highest level of onsite accommodation for 2023: Nürburgring 24h, Le Mans 24h and Le Mans Classic.
There is a potential of implementing our Platinum Lodges into the circuits of the biggest Formula 1 and MotoGP races in the world in future seasons – so watch this space!